Durabase is a modular steel base extension system, generally used to install high quality conservatories. These steel bases are the perfect solution for a homeowner in your local area who is looking to extend their property with as little fuss as possible.
This update on a traditional building method makes it easy to apply a robust conservatory base. Durabase helps to speed up the process of installing foundations of a conservatory as the installer doesn't need to dig down so far. This not only makes the installation process quicker, but also not as messy.
Each base we supply is covered by a 25-year guarantee and is JHAI approved. This leaves you with the peace of mind in knowing you're investing in a high performance installation that will serve as your conservatory base for many years to come.
A Durabase conservatory has U-values as low as 0.22W/m2k and 0.18W/m2k. This means that not only is this foundation easy to install and causes a minimal fuss, but it also delivers superior levels of thermal performance for keeping you warm.
Our entire line of Durabase conservatory bases is crafted using a real brick modular wall, allowing you to make your new extension look high quality and made to measure. We have a wide range of finishes that will help your new installation match your existing house brick.
Another benefit is that the modular wall is bricked and mortared before they even get delivered to your home. Choose a precision fit conservatory base today without breaking the bank.
Benefits of installing a Durabase Conservatory as a homeowner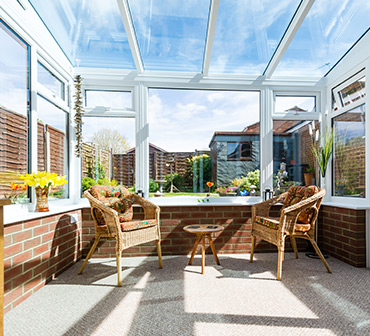 These bases can be installed without needing to hire a digger, forklift, or a skip. This means less hassle, less money and less waste will occur. This system is more cost efficient for a homeowner and it takes less time to complete.
The only foundations required are several concrete pads placed at strategic points around the base. This means there is no need for large scale excavations when it comes to our bases, which reduced the amount of soil to dispose of and the disruption caused to the site. These innovative designs can also be installed with manholes or drains being relocated.
The Durabase conservatory arrives in kit form, complete with flooring and underfloor insulation ready for a swift and hassle free assembly. The average conservatory base from our line can be installed within a day!
If your home has an uneven or sloping site which is difficult to access, Durabase conservatories can overcome these issues. If you have been told you can't install a conservatory in your home, we might be able to help.
Benefits of installing a Durabase Conservatory as a tradesperson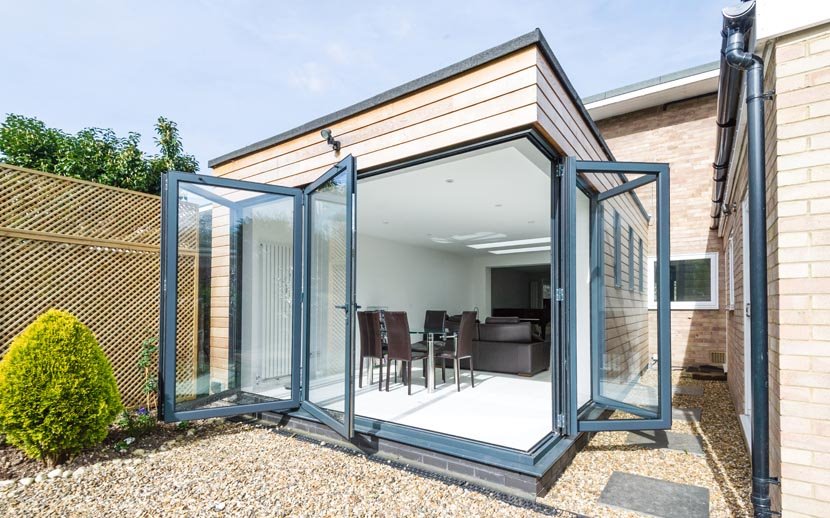 All domestic building projects can benefit from our unique bases and modular walls which delivers high quality and prove building techniques.
The Durabase conservatory system speeds up the time it takes to build the space – lowering the amount of workmen required on site. It also speeds up the groundwork to completion phases of home improvement project. A benefit of a Durabase Conservatory for a tradesperson is that it allows you to take on more projects.
With Durabase there's no need to use all of your trade resources on one project; once the minimal groundwork has been completed the job requires limited workmen to install the base and wall sections.
Benefits of Durabase Conservatories over traditional alternatives
Our Durabase conservatories are much more straightforward, cleaner and more affordable than conventional building techniques.
Wet systems take much longer to build– occasionally weeks – which not only takes up more of your time it can be much more expensive. With our conservatory bases, once the steel frame has been inserted, the real brick modular walls can be constructed in just a few hours, but no more than two days!
Unlike traditional systems, our bases can be installed by homeowner with some basic DIY knowledge. You don't need to spend time and money on builders when you could do this all yourself! You also want to spend the time and money cleaning up, as they as much less to dispose of once they have been installed.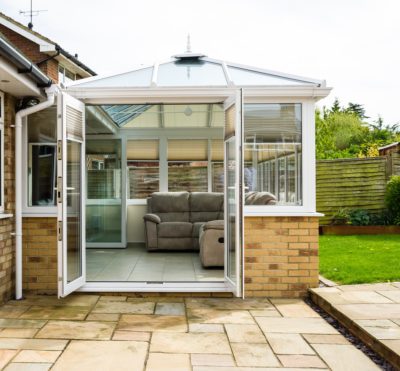 Durabase Prices
If you would like to find more information about our fast and efficient Durabase conservatory bases or you would like to get a price, get in contact today. You can leave us a message by using our online contact form, give us a call at 0132 9233 500 or send us an email at sales@novaseal.co.uk.
One of our helpful and friendly team of experts will be on hand to help you get all the information you need to start the process. We are happy to answer any questions about our products and services.