DIY Conservatories
Why build your own conservatory? It sounds like a complicated process and one that can take up a lot of time as well. However, if you have any DIY experience, doing it can save you thousands of pounds.
Instead of searching for an installer to build your new conservatory for you, which can cost you thousands of pounds, doing it yourself can cut that cost out completely. Also, you can carry out the work on your schedule and at your pace.
You could get a conservatory kit, with all the materials you'll need, for as little as £1,500. Fully fitted builds can cost five figures at least, meaning that you could save as much as 90% on expanding your home! Also, you can save money in several other ways, and make it more straightforward to fit your new space.
One such way is to choose a Durabase. These foundations come in a kit and are DIY friendly. You won't need to carry out excavation work, and you can install them in a day!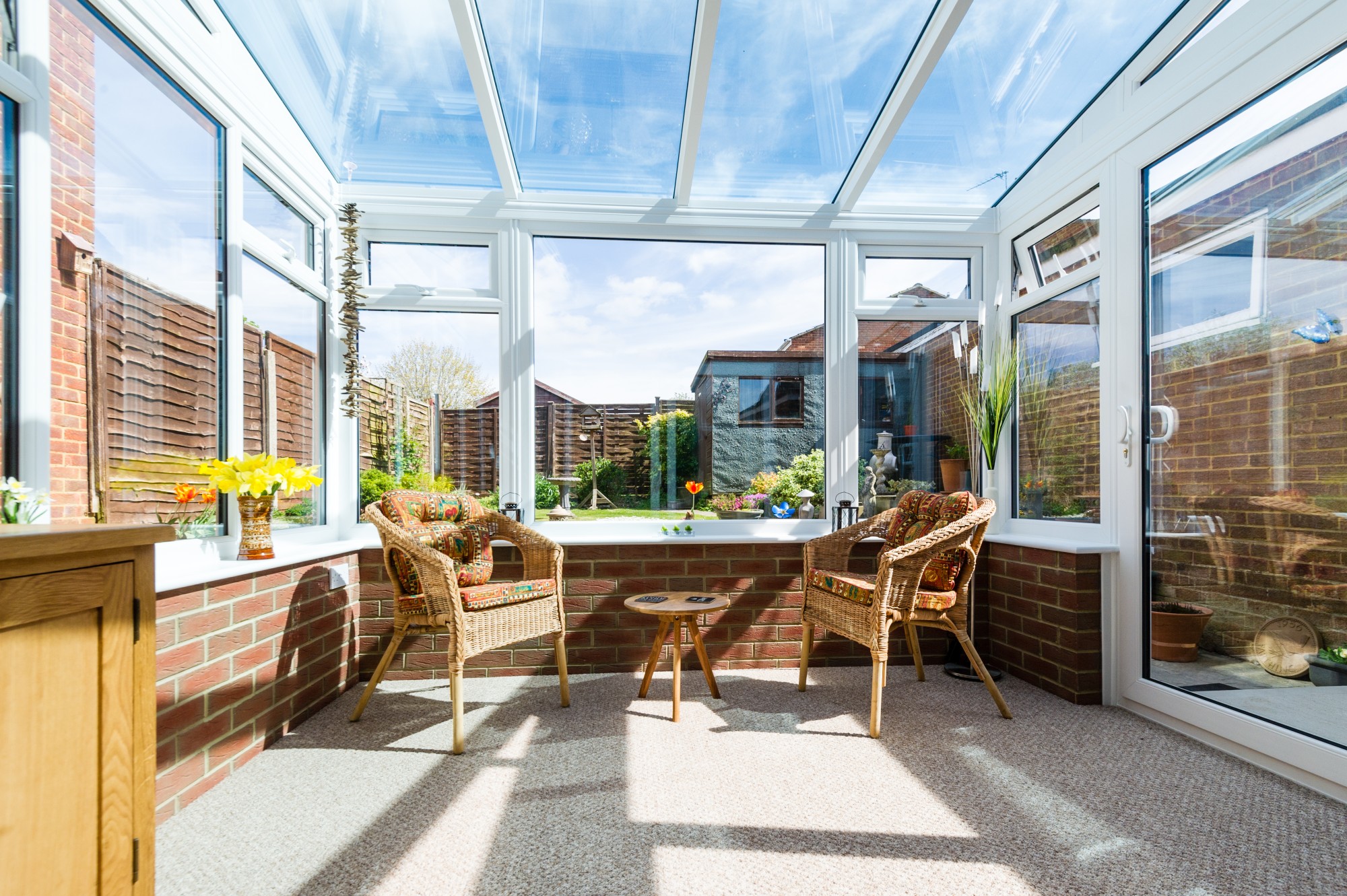 Can I Build a Conservatory?
Many suppliers will tell you that you won't be able to build your own conservatory. But that isn't the case at all. If you have any experience putting things together, then you'll be able to fit one of these spaces into your home.
While you may think installing glazing and roofing is difficult, that usually is the more natural part of assembling the structure. In reality, the base is often the most complicated part to fit, as traditional designs need excavation work.
However, you can save money and make fitting the foundations straightforward when you invest in Durabase. Durabase uses pads for its foundations, which you can place at strategic points on the ground.
Then, you can assemble it on top of the padding, meaning it'll take less time to install and cause less disruption to your life. Not only that, but there'll be far less mess to clean up, and you won't have to harm the ecosystem around your home as much.
How to Build Your Conservatory
It's easier than you might think to build your own conservatory. It only takes a few steps to go from a DIY kit to a fantastic space that can genuinely transform your living space. The first step is to install a Durabase to lay the foundations for a fantastic feature for your home.
With Durabase, you can install the concrete pads around the ground and then build the base on top. Then, you can create real brick modular walls for superb strength.
From there, you only need to go through three more steps. Firstly, you can install the conservatory frame on top of the walls or directly to the floor of the base. Then, you can add the roof fixings on top of the frame to fit the ceiling of the build.
Finally, you only need to insert the conservatory glazing into the build, and you can seal it with a glass bead. That way, you'll build your own conservatory, with a stunning Durabase at the heart of the design.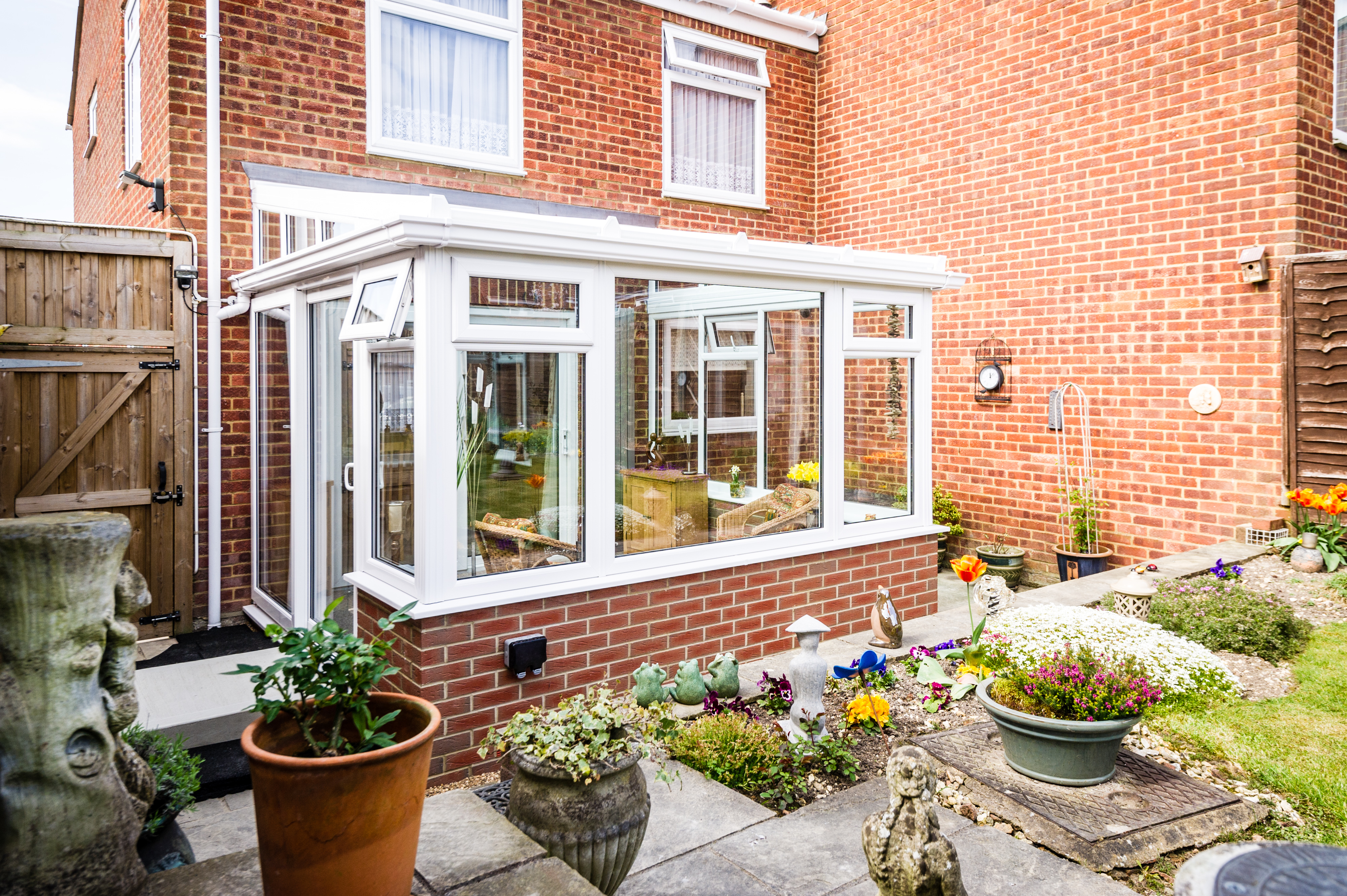 Build Your Own Conservatory with Durabase
Durabase is the ideal choice if you plan to build your own conservatory. That's because of several reasons: firstly, Durabase is a smarter system than traditional bases. The system can fit around drainage, and you can precisely adapt the build around them, meaning no time-consuming pipe removal.
Also, with no excavation work, there'll be far less waste to clean up and disruption in your home. And, as it comes in a kit, its DIY friendly and quick to install.
Durabase is also more affordable than a standard, brickwork base or a dwarf wall. Because of this, you can save even more money on expanding your home. Additionally, thanks to its flexible design and advanced materials, Durabase will support your structure for decades to come.
We offer a 25-year warranty on these superb designs, meaning an investment in them sets up your home for the future.
Build Your Own Conservatory Prices
Find out how much it costs to build your own conservatory with a remarkable Durabase by getting in touch with us today.
You can fill out our online contact form in only a few minutes. Then, we'll give you a call as quickly as we can.
We can provide instant base quotes over the phone too, and you'll find out just how much you could save.
We look forward to hearing from you soon at Durabase!