Building a conservatory base is incredibly easy with our innovative modular systems. Quicker than traditional methods, our conservatory bases come in parts delivered in a kit, allowing you to assemble it together easily. Whether you are a tradesperson or you are completing the work yourself, our solutions will significantly reduce the time you have to spend on site.
Our mess-free products are the most efficient way to build a conservatory base. Not only are they simple to assemble, but they are guaranteed to last for years thanks to the quality components we use. Save essential time and money with our bespoke products that are available for as little as £1,500. Transform your home for less this year by building your own conservatory base.
Save as much as 90% by expanding your existing home with the help of our ultra-modern modular bases. The new way to make the most of your living space, our conservatory bases can be installed in just one day, reducing installation costs as well as manual labour. If you are building your base yourself, we will provide you with clear instructions on how to complete your structure.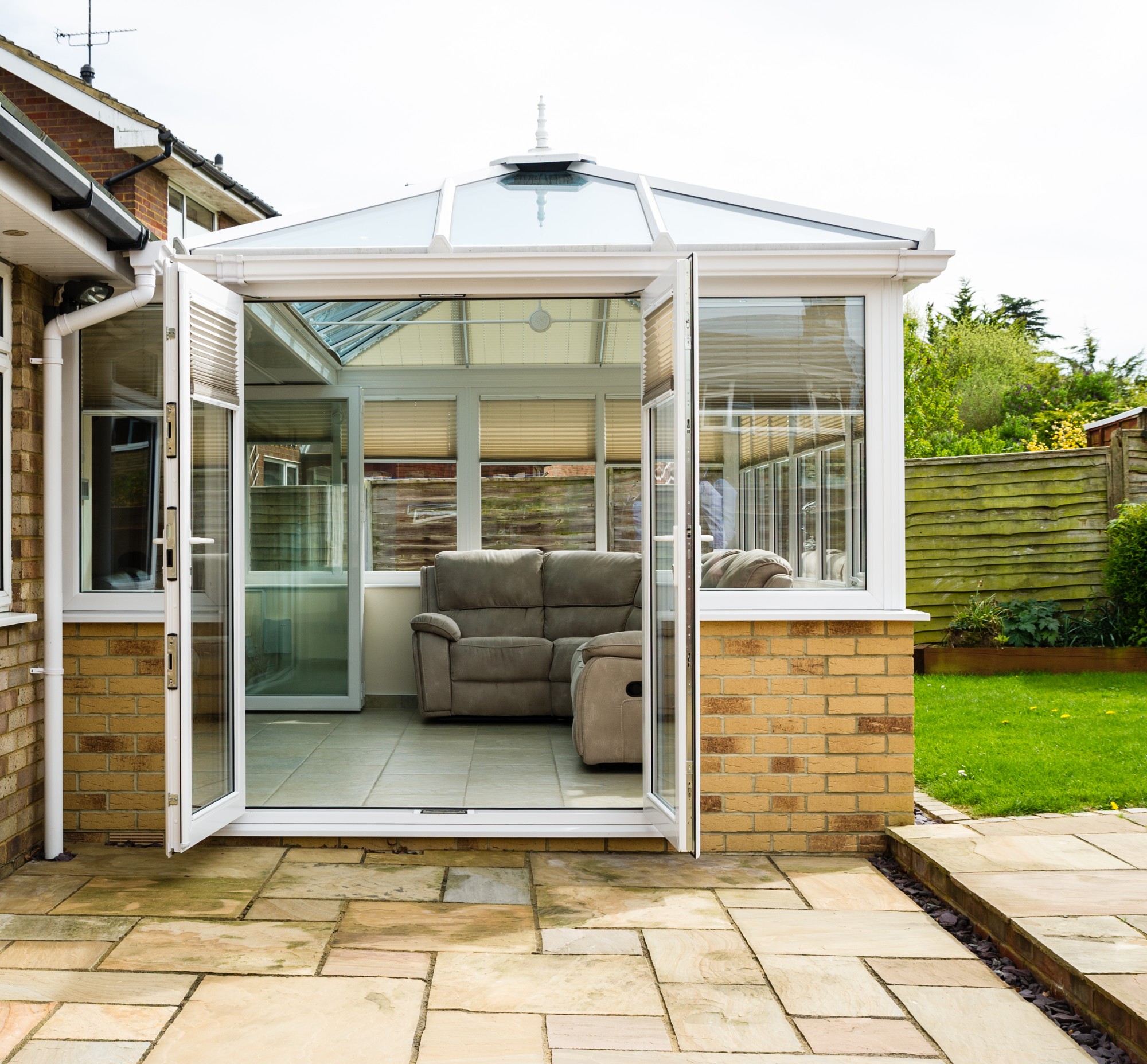 No Excavation
Building a conservatory base is easy with Durabase. The products we supply involve little to no excavation work, making it far quicker to install your new base. It can simply be placed on top of your land as the steel structure will provide unbeatable support. The premium grade materials we use will also make your new base extremely stable, eliminating potential water ingress.
Your conservatory base will be delivered in various sections that can be easily put together by either yourself or a tradesperson. Even if you have the smallest amount of DIY experience, we make it easy for you to complete our installations. Mess-free and hassle-free, our innovative conservatory bases are the ideal solution for any property. Extend your home today, even if you are on a budget.
Concrete pads
After making sure the ground is as level as possible, your conservatory base can be built on top. The bases we use are made from steel structures, making them easy to slot together and put in place. Steel is an incredibly durable material that can withstand even the harshest weather conditions, making it the perfect component in our products. It will offer superior strength.
If you prefer, your conservatory base can be built using concrete pads. This may take a little longer to complete but will still provide you with market-leading results. Once the concrete pads have been positioned correctly, the dwarf walls can then be built on top. Our simple step by step process puts the control in the homeowners' hands. This means you won't have to rely on other tradespeople.
Secure Together
While you are in the process of building your conservatory base, you need to make sure everything is as secure as possible. The first frame needs to be fitted securely to your home to ensure a seamless connection between your existing architecture and your new feature. We cater to all different property types as our modular conservatory bases complement varying brickwork styles.
After the frame is securely in place, you can begin thinking about the type of brickwork you would like for your new conservatory. Choose from our selection of dwarfs walls to add an elegant touch to your new installations. Match the colour of your base to your existing architecture to make sure everything ties together well. Work with our team of experts to find the best option for you.
Quality Guaranteed
Built with longevity and functionality in mind, our modular conservatory bases are incredibly durable. To combat all British weathers, our innovative bases will completely eliminate the possibility of cold draughts and water ingress. As a result of our conservatory bases, your space will stay at an optimum temperature for longer, meaning you will rely less on your central heating.
Your new conservatory base can be built in just one day, thanks to the quality materials we supply in our kits. With years of experience in the home improvements industry, we provide market-leading products at affordable prices. We work with your specifications and requirements to supply you with bespoke modular bases that provide decades of weatherproofing and soundproofing.
Conservatory Base Prices
Building a conservatory base is simple with our step by step kits. We provide you with the materials and instructions, allowing you to assemble your base by yourself or by a tradesperson.
If you have any further questions about the products we supply, please complete our online contact form to be put in touch with a professional. Alternatively, give us a call on 01432 266507.